The 2022 Subaru Love Promise Customer and Community Commitment Award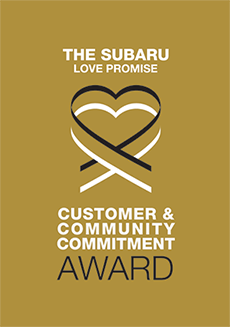 We've been nationally recognized for our dedication to our customers, our community, and the Subaru Love Promise.
We're honored to receive the 2022 Subaru Love Promise Customer and Community Commitment Award. This award nationally recognizes elite Subaru retailers who provide an exceptional customer experience at every interaction with Subaru. These retailers have also demonstrated an outstanding commitment to supporting passions and causes in their local communities in important areas such as the environment, community, health, education, and pets.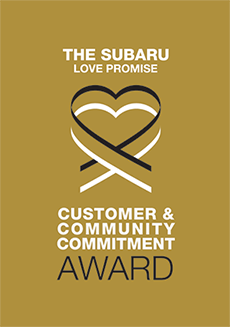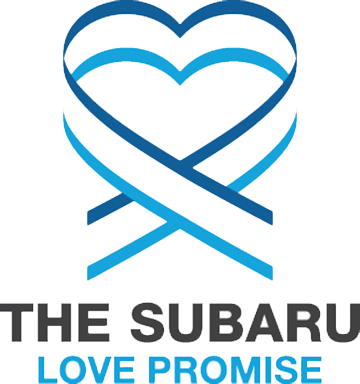 What is the Subaru Love Promise?
Subaru and our retailers believe in making the world a better place and the Subaru Love Promise is our vision of respecting all people. This is our commitment to show love and respect to our customers and to work to make a positive impact in the world.
How is Scenic Subaru dedicated locally to the Love Promise?
Our Love Promise can be seen in various partnerships with local charities and non-profits. We're grateful for the opportunity, not only to be a part of our community, but to serve it as well.
Franklin Elementary School
Brenner's Wake Forest Baptist Hospital
Love Promise Stories from Scenic Subaru
Subaru and Scenic Subaru believe in making a positive impact on the communities in which we live and work. We uphold that belief through our Love Promise Community Commitment. Every month, we select inspiring stories from customers and partners from around our area who strive to support our collective commitment and feature them here
A traveler says thanks! - Karl M
My thanks to Jeremy and Dickie for the great service they provided us with on 4/25. I left this 5-Star review on Google... We were on a Blue Ridge Parkway road trip 800 miles from home late in the day when a rear wheel bearing started making a scraping noise. First thing the next morning we headed to Scenic Subaru, the nearest Subaru dealer. Service advisor Jeremy Johnson found a way to get us serviced quickly even though we didn't have an appointment and in spite of their already busy day. Mechanic Dickie did a great job diagnosing and replacing the faulty wheel bearing. All this even though we were just passing through and would never be repeat customers. It turned out to be a pleasure meeting Jeremy and Dickie. Scenic Subaru is a beautiful and clean facility and offers outstanding customer service. I highly recommend it.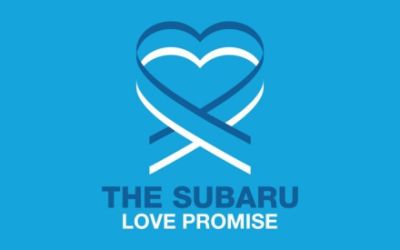 ---
Yokefellow Ministry- Scenic Subaru's Love Promise - Dixie R
What an absolute blessing to receive the generous donation from Scenic Subaru's Love Promise. Yokefellow is committed to providing food, prescription medicine and utility assistance to our neighbors who are in need. We rely on local donations to meet these needs, and your Love Promise Campaign has certainly been a big help. Because of donations like yours, we have been able to provide food this year to over 6000 people with 480,000 pounds of food distributed. Your efforts just emphasize what can be accomplished when a community works together. Again, thank you so much for your giving spirit!
---
King Little League - Katie L
King Little League would like to thank Scenic Subaru for their generous donation to our league. Their donation helps our kid play at well-maintained facilities, have new uniforms and equipment year after year. With the help of sponsors like Scenic, we can keep the costs as low as possible for the upcoming season. Donations also go towards scholarships for kids who might not be able to afford to play. We believe all kids should have the opportunity to play. Thank you again Scenic Suabru for your generous donation and support of King Little League.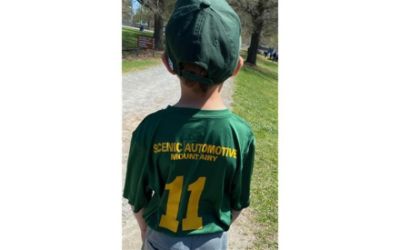 ---
Helping Students & Teachers! - Ashley M
Thank you Scenic Automotive for your consistent support of Surry County Schools students and teachers! Your sponsorships help provide extraordinary educational projects during the school year and the summer including reading programs, science tools, field trip assistance, and more! And your dedication to spotlighting teachers through your support of the Leaders of the Month program has helped celebrate teachers each month. Thank you for all the ways you support students and teachers in our community!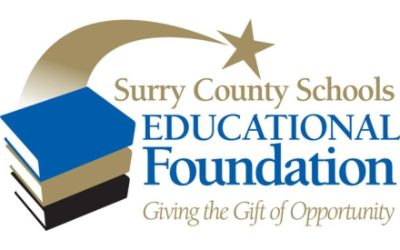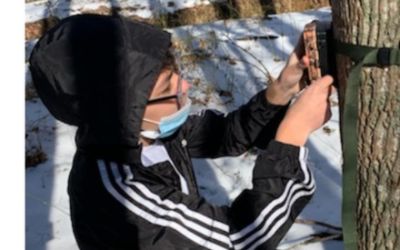 ---
Scenic Subaru & YVEDDI Sr. Services Share the Love - Lisa M
On Wednesday, Dec. 15, 2021 Scenic Subaru of Mt. Airy, N.C. allowed YVEDDI Senior Services to conduct a food drive for Second Harvest Food Bank of NWNC. Three large bins of non-perishable food items were collected for SHFB along with $200 in monetary donations. The food drive counted as a qualified activity for Subaru's annual Share the Love Event, which then allowed YVEDDI Senior Services to earn revenue for the YVEDDI Meals on Wheels program. YVEDDI has been providing Meals on Wheels since 1972 and has been participating in Subaru's Share the Love since 2014. Through Subaru's Share the Love, more than 10,000 meals have been provided to homebound senior adults by YVEDDI Senior Services. Without Subaru's Share the Love, this would not have been possible. Each year, YVEDDI uses 100% of the Subaru Share the Love funding to remove seniors from the waiting list. We are so grateful to Scenic Subaru for allowing us to come into their retail location to host a food drive this year. They not only gave us the space to conduct the drive, they helped with promoting the event and also donated several cases of non-perishable items to the drive. We are thankful for Scenic Subaru's care for their community and their support of YVEDDI Senior Service's Meals on Wheels program.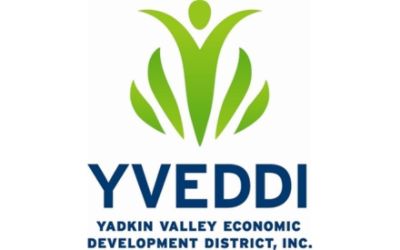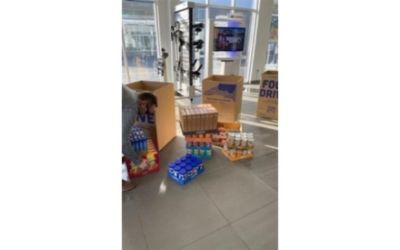 ---
JJ Jones Intermediate School - Chelsy P
JJ Jones Intermediate School was honored to partner with Subaru as part of the "Subaru Loves Learning" Promise. The donation of funds were allocated to teachers throughout the school so the impact could reach all students. Innovative supplies were purchased to make ongoing learning experiences hands-on, creative, and fun. JJ Jones Intermediate School is especially grateful to Keith Easter who shows continuous support to local schools and always advocates for teachers. Thank you Subaru!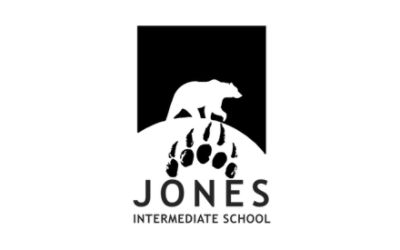 ---
Little Warriors - Jessica D
In early October, our rescue received a plea for help. A very young couple, with no knowledge of proper care for animals or the vet care that a pet needs, had an accidental litter. They needed help ensuring that the puppies went to good homes and help to cover the cost of spaying the mom. At that time, the puppies were not old enough to be weaned from the mother dog, so the pups needed to stay in the home for a little while longer. During this time, our rescue placement coordinator, Lee, worked tirelessly to make sure that there was a place for these puppies when the time was right. At no time did we receive any indication that the puppies were in any type of distress. When the time came for the puppies to move into rescue and be weaned from the mom, the dog owners stopped communicating with rescue. At that time, we were extremely concerned that these babies had been given away or sold, which can be a terrible fate for dogs in our area. Two weeks later, Mayberry4Paws finally received word that the puppies were still in their care but that they were not doing well. At that time, the owner informed us that one of the puppies couldn't even stand up. That is when Lee jumped into action. On a Saturday morning, she quickly drove over and picked up the puppies. They were, indeed, in really bad shape. Their lives were hanging in the balance. Two, in particular, were so weak that they could not support themselves or stand up and had trouble keeping their eyes open. After picking them all up, she quickly gave them some honey to attempt to liven them up for their trip. They were suffering from worms, flea anemia, and dehydration. After getting a dose of honey, two of the puppies livened up for the trip and were crated for the drive. The other two continued to show signs that they may not survive. Lee kept those two puppies in her lap, throughout the drive, so that she could keep tapping them and lifting their faces to make sure that they would stay conscious and stay alive. Rescue quickly got the puppies dewormed, bathed to rid them of fleas, new puppy vaccinations, and administered fluids intravenously to help with their dehydration. They also helped to get the lame puppy back on his feet. As you can tell, from the picture progression in the video, all of these puppies are alive and well today, thanks to rescue. The mother of this litter will now get spayed, paid for by rescue, and will no longer have to go through what she has. On November 6, 2021, these puppies got their happy ending, as they were tranferred to a larger rescue with greater ability to provide on-going care that will soon lead to them being ready for adoption.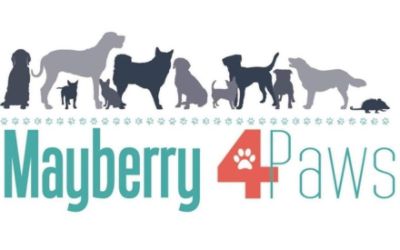 ---
Reading is a Treat - Michelle P
Rockford Elementary School would like to thank Scenic Subaru. We are holding a Reading is a Treat event so students can go "Trick or Treating" to pick out a book of their choice. This even would not have been possible without the kindness and generosity of Scenic Subaru. Our students are lucky to have business in our community like Scenic Subaru that care so much about their education and take an interest in helping.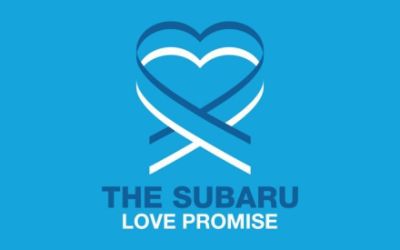 ---
Together We Make a Difference - Robin H
Together We Make a Difference Foothills Food Pantry has been serving clients all over Surry County for more than 30 yrs. Subaru's Share The Love has been a part of that service for four years. Subaru has continuously helped us meet the needs of the community, as well as helped us provide a safe facility for our clients and staff. During these trying times, Subaru's Share the love has been an essential part of our learning and adapting with COVID 19, and has helped us form a new normal level of service for our clients. Thank You & God Bless You All, Thanks for Sharing the Love. Robin Hardin, Coordinator Foothills Food Pantry P O Box 1065233 Cooper St Dobson NC 27017(336) 386-8405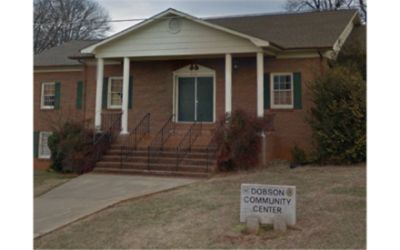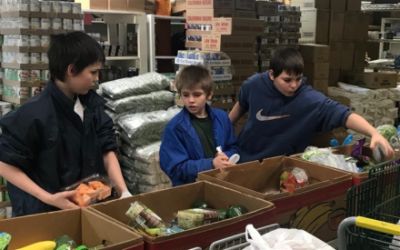 ---
Scenic Subaru Share the Love - Dixie R
Yokefellow Ministry - Mount Airy, NC, would like to thank Scenic Subaru for supporting us during their Share the Love event. Yokefellow received $5,245 and 1,033 pounds of food. This donation will help stock our pantry shelves and will help so many people in our community dealing with food insecurity. We are blessed to have their support and appreciate all they did to make this food drive so successful. Thank you Scenic Subaru!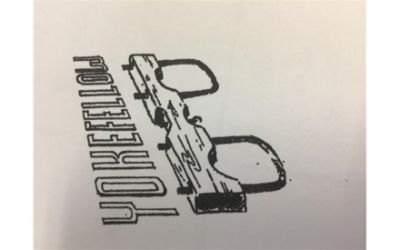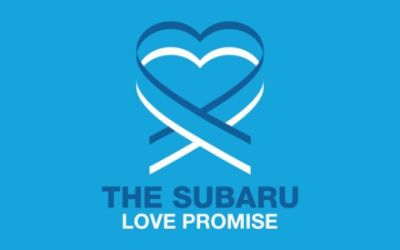 ---